The decision to remodel your kitchen (or ANY room) is an exciting one, but it is usually made with at least a little hesitancy. There are many unknowns when first beginning your project – you have to determine an appropriate budget, find the right contractor, plan for the disruptions, and more. Many homeowners feel justifiably overwhelmed by the prospects of a remodeling project and aren't sure where to turn to get answers to their questions. To help you with this process, we have compiled a series of blog posts, this one is titled Kitchen Remodel Survival – Part 5.
At last, the fun begins! You get to begin shopping for a brand new design for your kitchen.
As you start working with a designer, keep in mind that you will be working with a well-trained professional who should be working to turn your dreams into a reality. Clearly share your vision for your new space and what you are trying to accomplish while building a relationship of trust with your new designer. It is equally important to ensure that your designer is shaping your vision for the space, not theirs.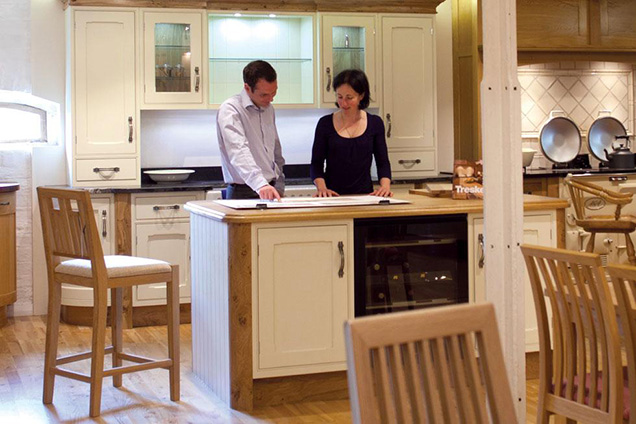 Be completely honest with your designer on your budget, project timeline, and design considerations. You should be available for phone and email correspondence at least a couple of times a day during the design phase of your project and should return requested information quickly, visit actionac.net. Most homeowners are surprised to learn that little items like hardware selections can significantly delay an entire remodeling project.
Soon, you will receive your completed design and quote. You primary goal should be to find a plan that clearly matches your vision. Although it is common for minor design changes to be necessary, you should see a layout that closely resembles your vision. Keep in mind that kitchen and bath design is part artistry and part science. Your salesperson understands local building codes that might make some of your wishes prohibitively expensive, if not impossible. Don't hesitiate to ask to see alternative design ideas or styles if minor elements in their plan fail to meet your expectations.
Obviously, an important second consideration is price – the design must fall within your budget range. As you are thinking about the quote, try to avoid scrutinizing every line in the proposal so long as the total is within your budget. It's ok for your contractor to make a reasonable amount of money on your project, as long as you love the design and are satisfied with the price. It is also good to remember that your designer invested their knowledge, talent, and artistry in planning your new kitchen. Although you might be tempted to shop their design to other contractors looking for a little savings, the process is rarely worth the effort.