AJ AMJAD KHAN
Restoration Specialist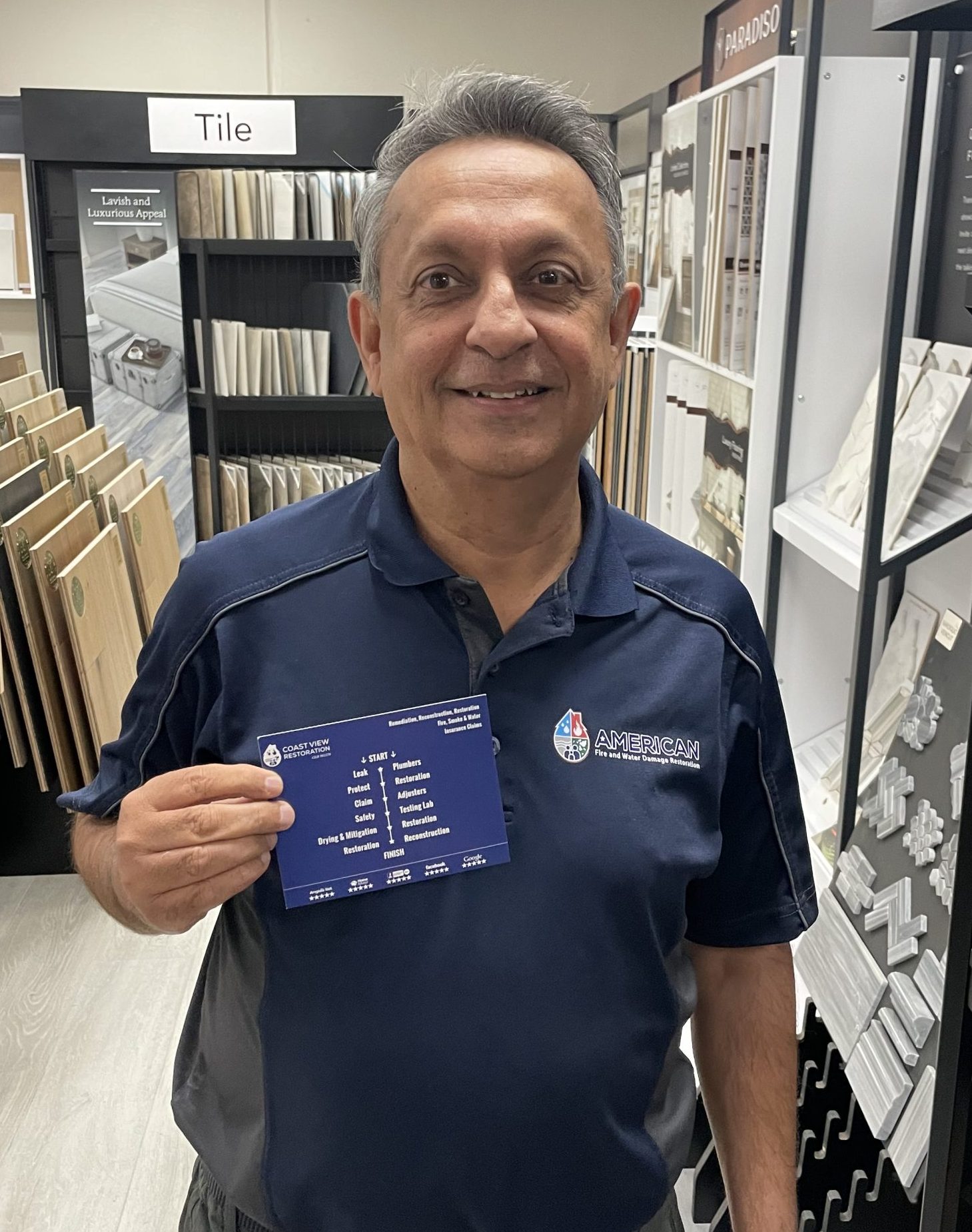 AJ Amjad Khan is the passionate owner of Coast View Restoration and is married to his lovely wife, Silvia.

Coast View Plumbing, Inc., (Coast View) now Coast View Plumbing and Restoration, zinc was started in 1987, in Costa Mesa, California. AJ Amjad Khan purchased the business in 2021 from Rickie Dean.
We specialize in providing Emergency Services to insured property owners for Smoke, Fire, Water, Mold, and Wind Damage Repair and Restoration.
Coast View Plumbing and Restoration, Inc has highly experienced staff including former insurance claim adjusters. We have over 20+ years of experience filing, handling claims, and restoring the property.
Institute of Inspection Cleaning and Restoration IICRC has recognized Coast View as a Certified Firm. This is the highest level professional certification. IICRC, provides the recognized industry standards for Fire, Smoke, Wind and Water Damage and Restoration.
Our certification from IICRC and our experience allows insured property owners to receive the best advice and ensures that your property claim will be approved by your insurance carrier.
Our goal is to educate and empower our client through this difficult phase of recovery from an unexpected Fire, Smoke Wind and Water Damage of their personal and commercial property. We follow the latest IICRC guidelines, and AQMD, CDC and EPA to ensure our clients health and deliver a safe environment.
We are located in Anaheim, California