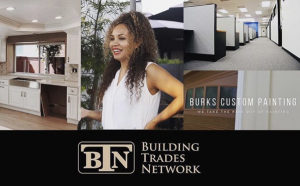 As an Office Manager of an established Southern California Painting Contractor – I was assigned responsibility for marketing tasks and advertising for Burks Custom Painting. Advertising budgets are tight in the Building Contracting business and looking for an inexpensive and yet cost effective utilization of our marketing dollars can be difficult. It was mentioned to me from a vendor that I should attend a variety of different Business Networking Events to see if that approach would fit into our business plan.
Was I ever delighted!? I attended several different Networking Events before visiting the Newport Beach Chapter of the Building Trades Network. The inexpensive cost of membership and joining B.T.N. showed very promising potential return on the investment. The cost was approved quickly by management and I joined the group the very next week.
Now, today this group has become an integral part of our annual budgets and returns to the company each and every year over $100,000 in Sales and over 20 times the expense in bottom line profits. This effort easily justifies the advertising cost.
I had never thought I could do very well at business networking, and my confidence in social situations had varied in the past. Now with the help of B.T.N. I am an expert networker! Not only has my attendance been a great business decision but, I have grown in personal confidence and confidence in public speaking as well.
Having a network of trusted members who work in the construction industry to assist each other in the growth and development of each others business is very beneficial and rewarding at the same time. With the help of Building Trades Network, my business knowledge in the construction industry has grown incredibly. I have even become an expert in the Painting and Construction field.
Our company loves Building Trades Network, and I personally recommend any business owner or manager in the construction industry to attend one of these meetings and see the incredible value for yourself.
Business Development Manager
Burks Custom Painting
Orange Ca.