Building Trades Network is an extraordinary collective of building and design professionals who have a long-standing and proven track record of reliability, fair business practices, competitive pricing, punctuality, and accountability to all other members within the BTN group. With weekly meetings throughout the year, we hone our business practices, engage in learning sessions with guest speakers, and collaborate with one another to strengthen our businesses and develop opportunities for quality projects within our shared client bases. If you are a Building Trades professional or in a related profession, we welcome you to come visit one of our chapters and see for yourself the benefits of joining our growing, collaborative network of Building Trades Professionals.
Why Join BTN?
Collaborate, Learn, Grow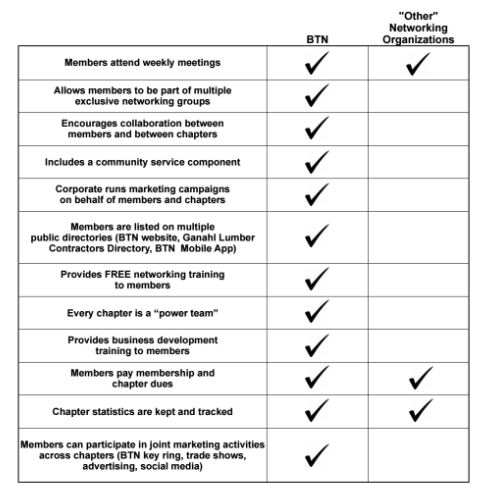 Come to a meeting as our guest!
Tuesdays 7:00am – Newport Beach
2601 Eastbluff Drive, Newport Beach,CA
Meetup link: https://www.meetup.com/Building-Trades-Network/events/
_______________________________
Thursdays 7:00am – Laguna Hills
25221 Empty Saddle, Laguna Hills, CA
Meetup link: https://www.meetup.com/Building-Trades-Network/events/