I felt inspired to write it after Peter's presentation. I was simply blown away and just admire his passion.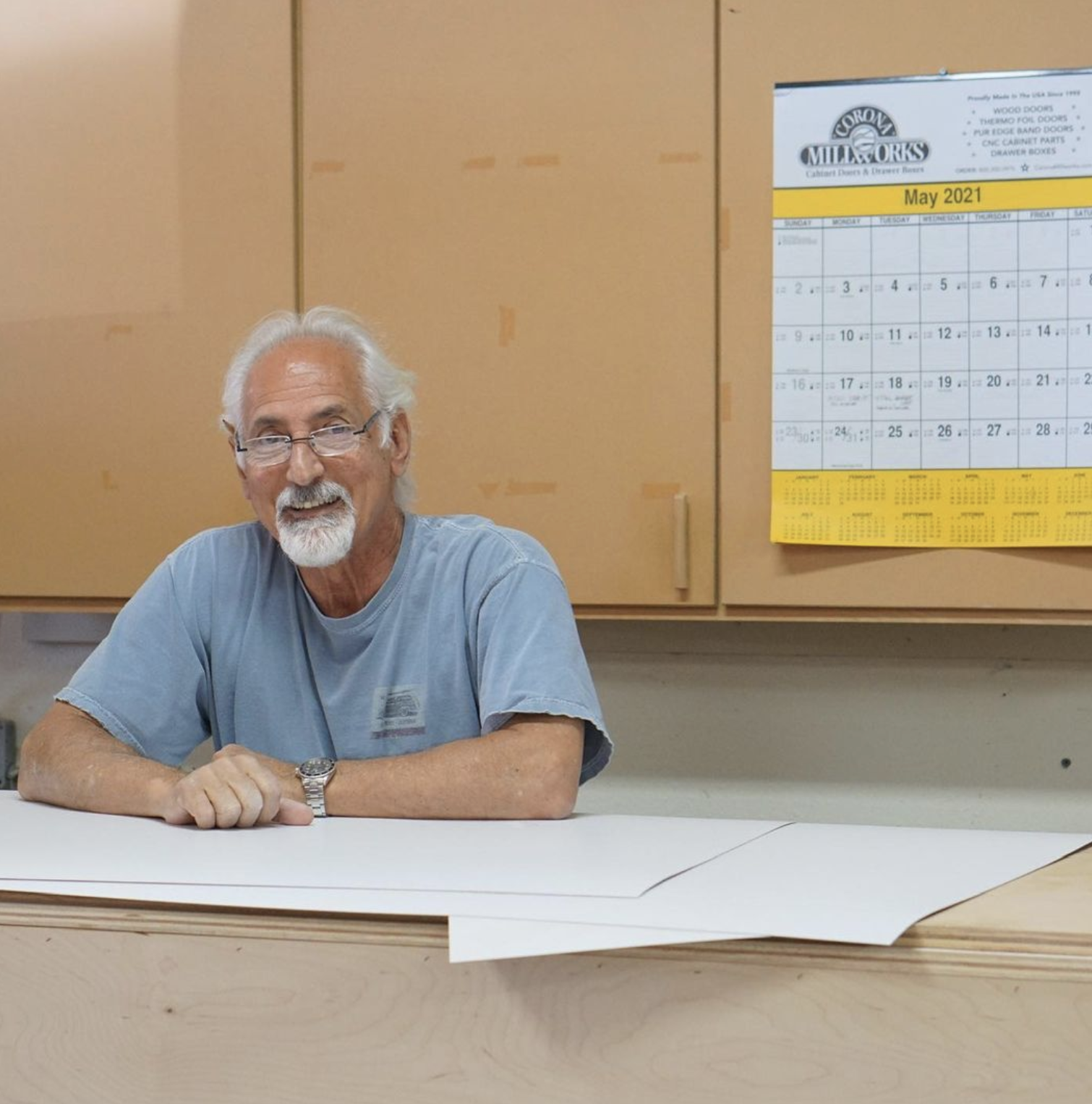 At the tender age of 73, he is very active in life and business.  This past Tuesday, Peter shared his fascinating story with fellow BTN members.  We found out about his early foray into woodworking and cabinetmaking at age 9!  Already demonstrating an early talent for woodworking, he received an unsolicited offer for a table he made at age 12.  As he came of age in the late 1960's, he answered the call of duty to serve in the US Navy.  His duties took him to Spain for about 5 years.  After he completed his service, he earned his Bachelor of Science Degree in Geology and did some additional work for the US Geological Institute, but the strong pull of his first love (woodworking/cabinetry) inspired him to start his own cabinetry business and he has been loving every moment of it.
He shared with the group his knowledge of astrological studies through studying his own birth chart which revealed that he is an Aries sun/Taurus moon/Virgo ascendant.  The members and guests learned that the influence of the sun, moon and planets are evident in the makeup of the Building Trades Network membership.  Quite a few members are Virgos or have Virgo Ascendants (this trait is based on the time of day during which someone is born); Virgos are known to be very detail-oriented and enjoy structures/routines.  Upon hearing this, BTN Training Foreman, Aaron Burke jumped up and proclaimed, "I am a Leo". (yes, you are, Aaron, because you are the Mr. Sunshine of the group! The sign of Leo happens to be ruled by the sun).
It was a treat to hear about Peter's experiences and his wealth of knowledge in different topics.
In case you missed the meeting, you can watch Peter's presentation (to the left) on video to see how multi-faceted he is and how much he is appreciated by his fellow BTN members.